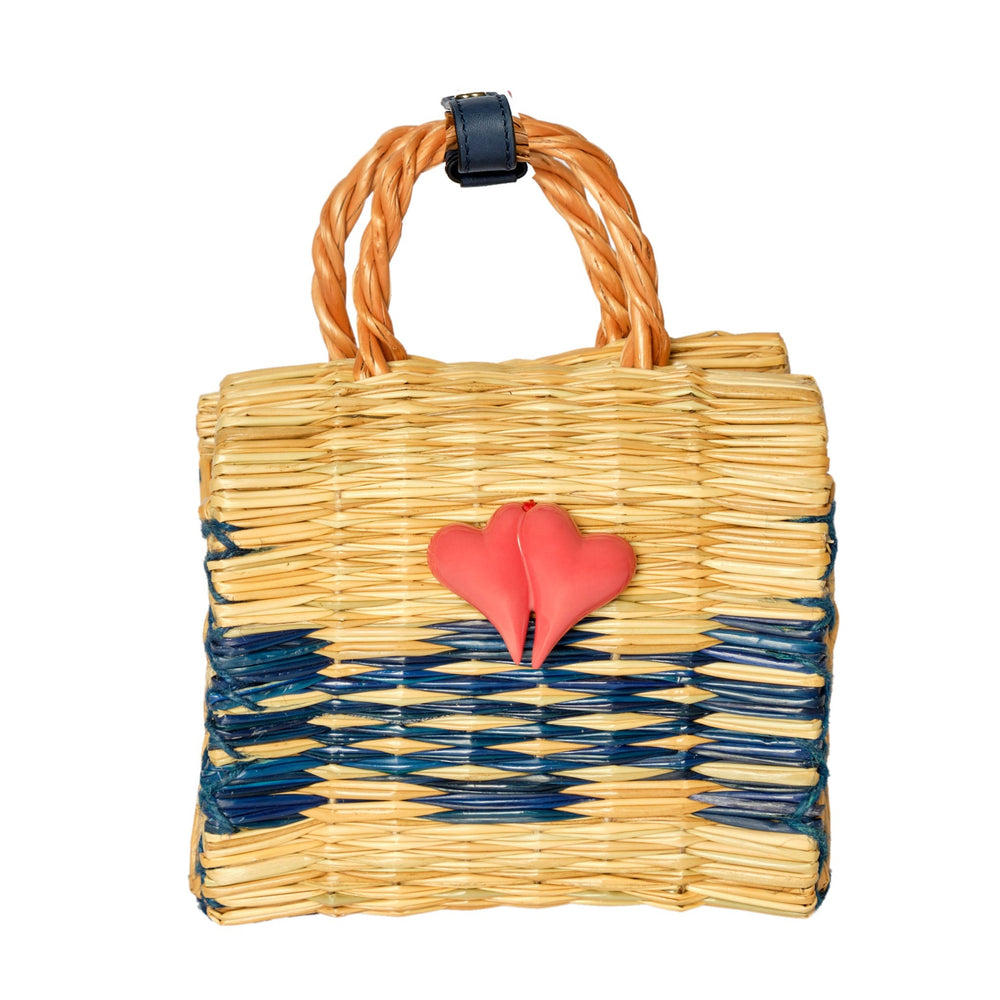 CHACHA MINI NAVY
€280,00
We currently have 6 in stock.
LIMITED EDITION 100 UNITS
Heimat Atlantica's artisan basket bags showcase a beguiling blend of innovation and traditional crafts.
At its heart lies our lucky charm talisman handbag, a collage of the Portuguese handwoven reed basket with the traditional porcelain lucky hearts. The charm helps you attract luck into your life.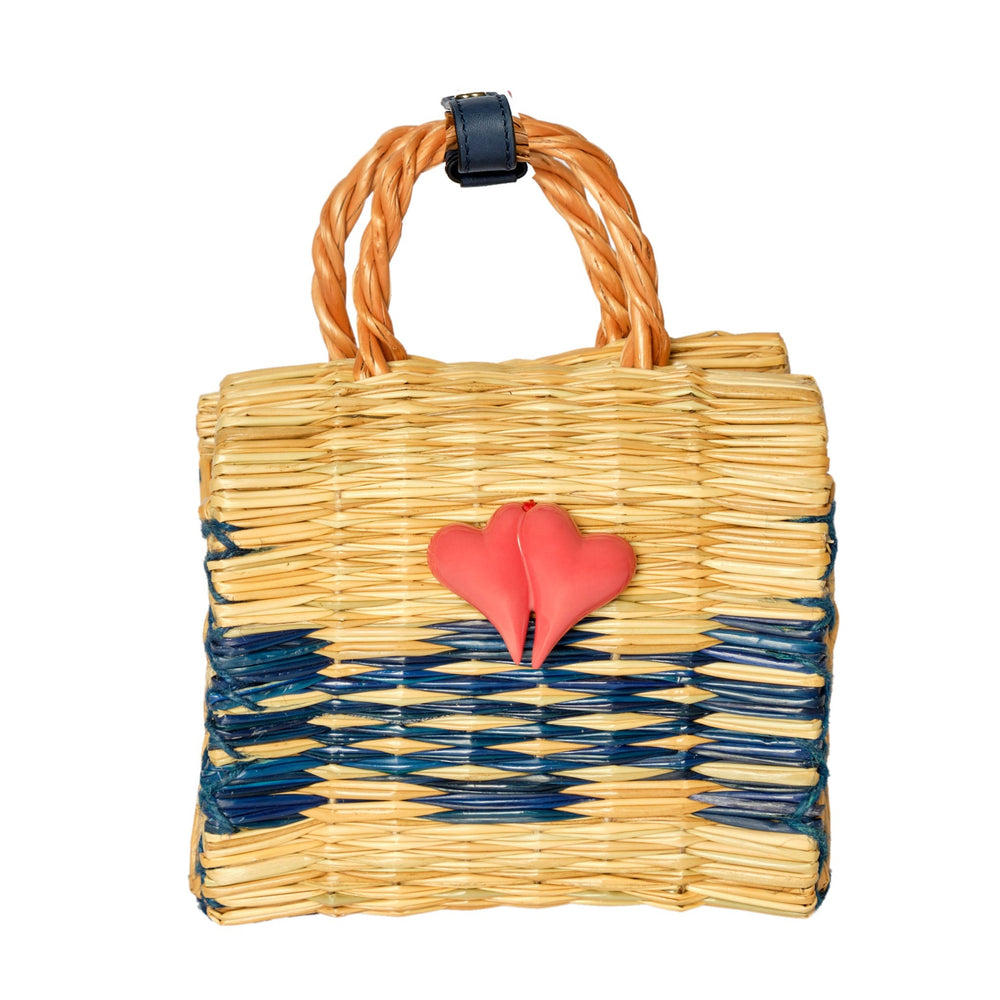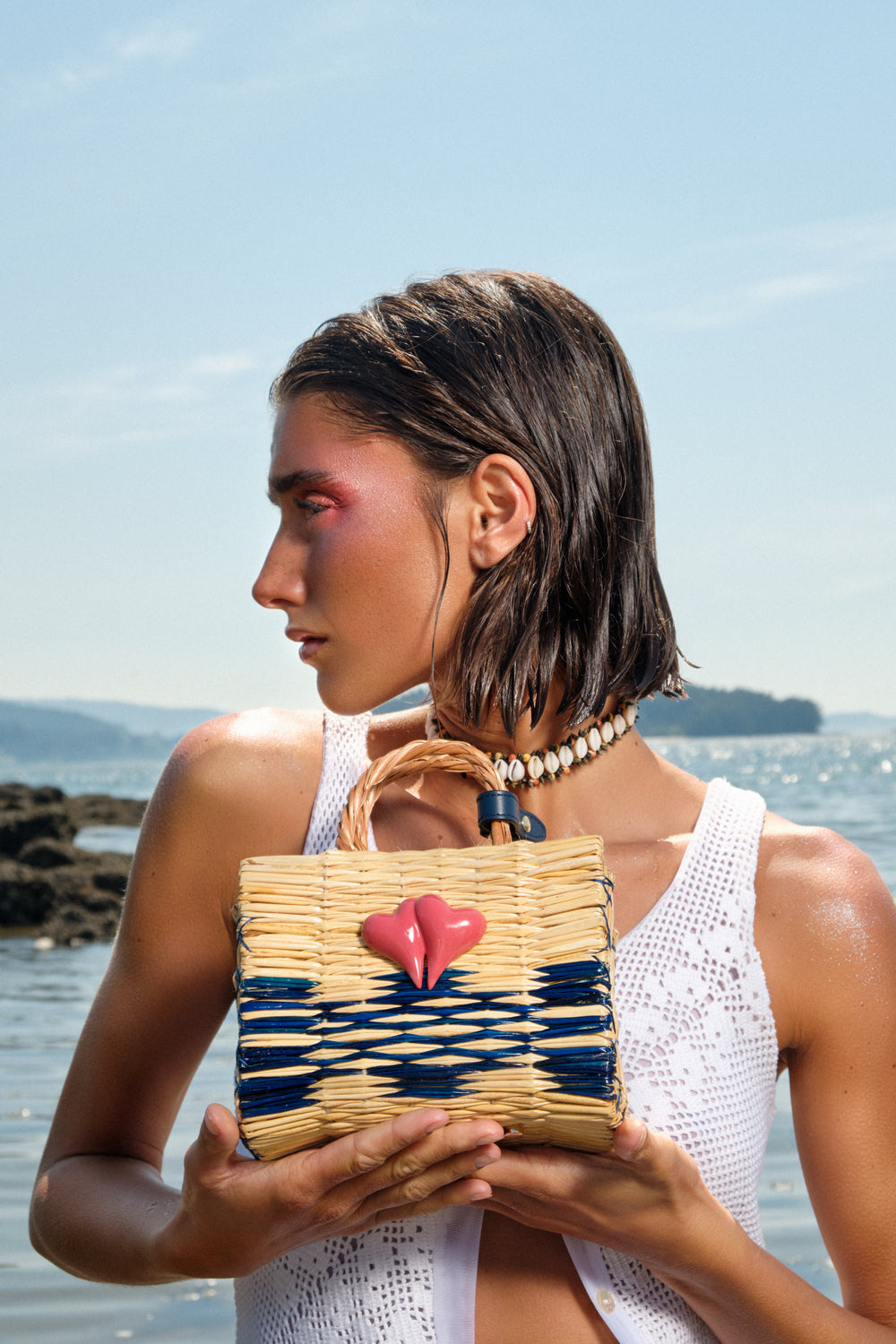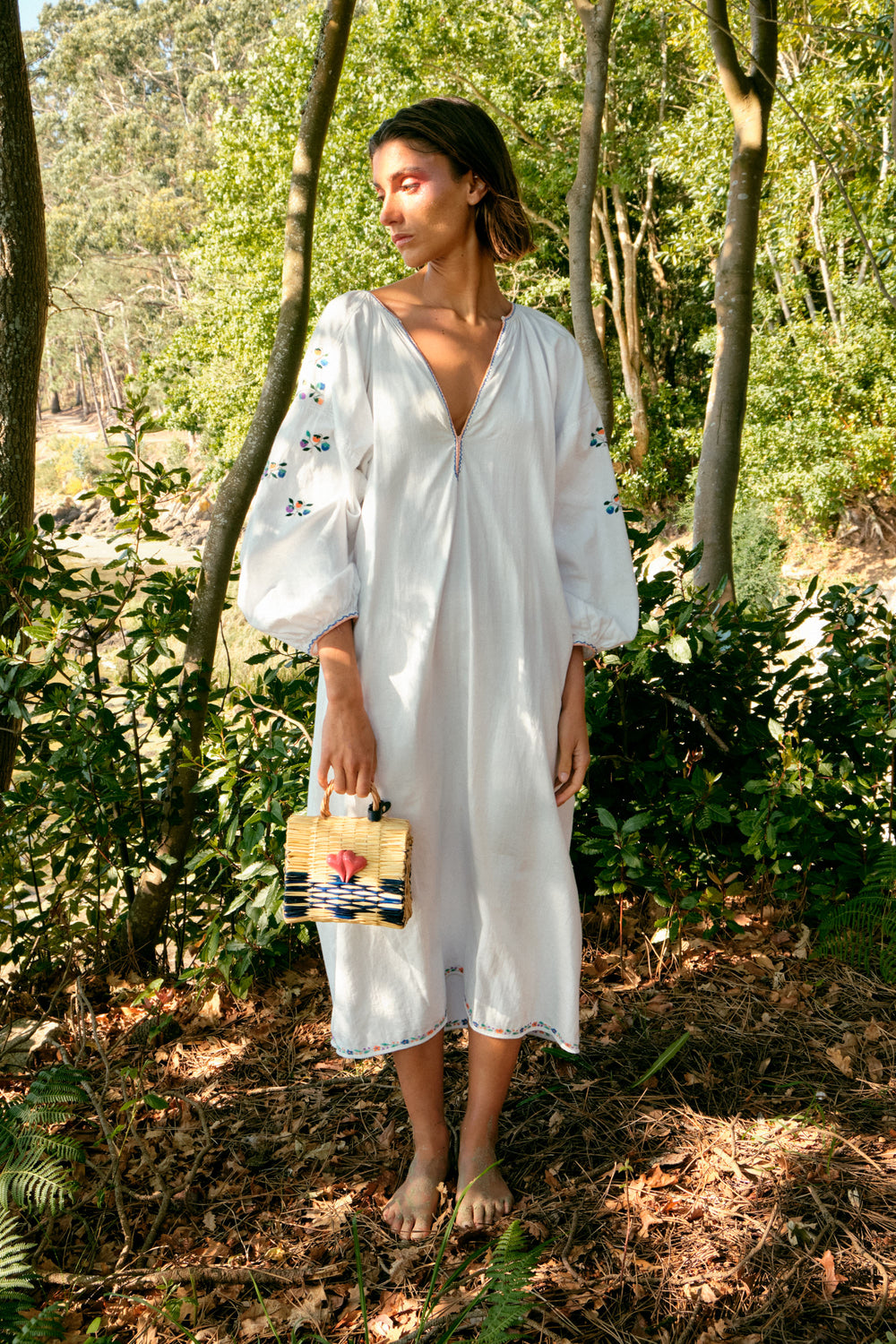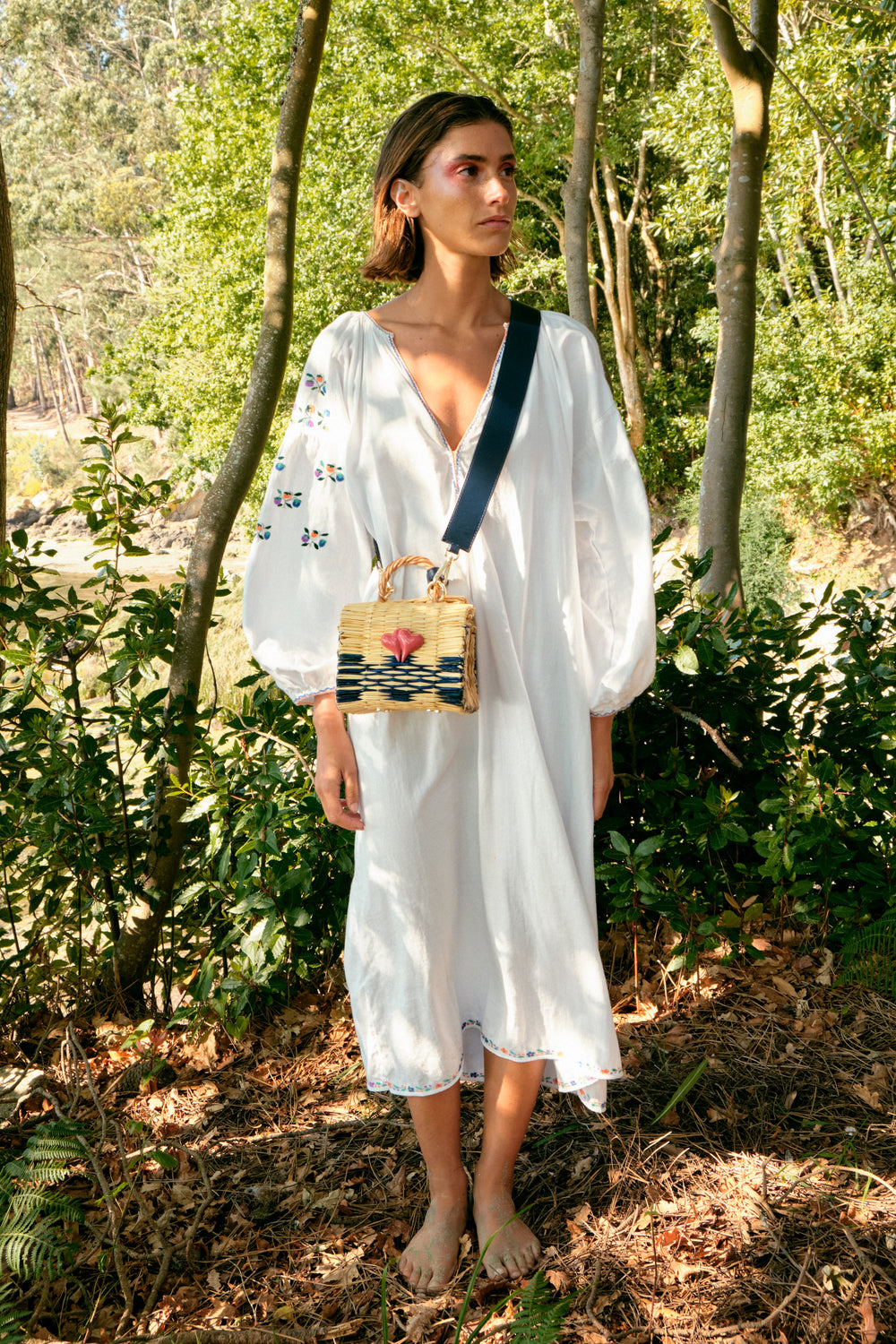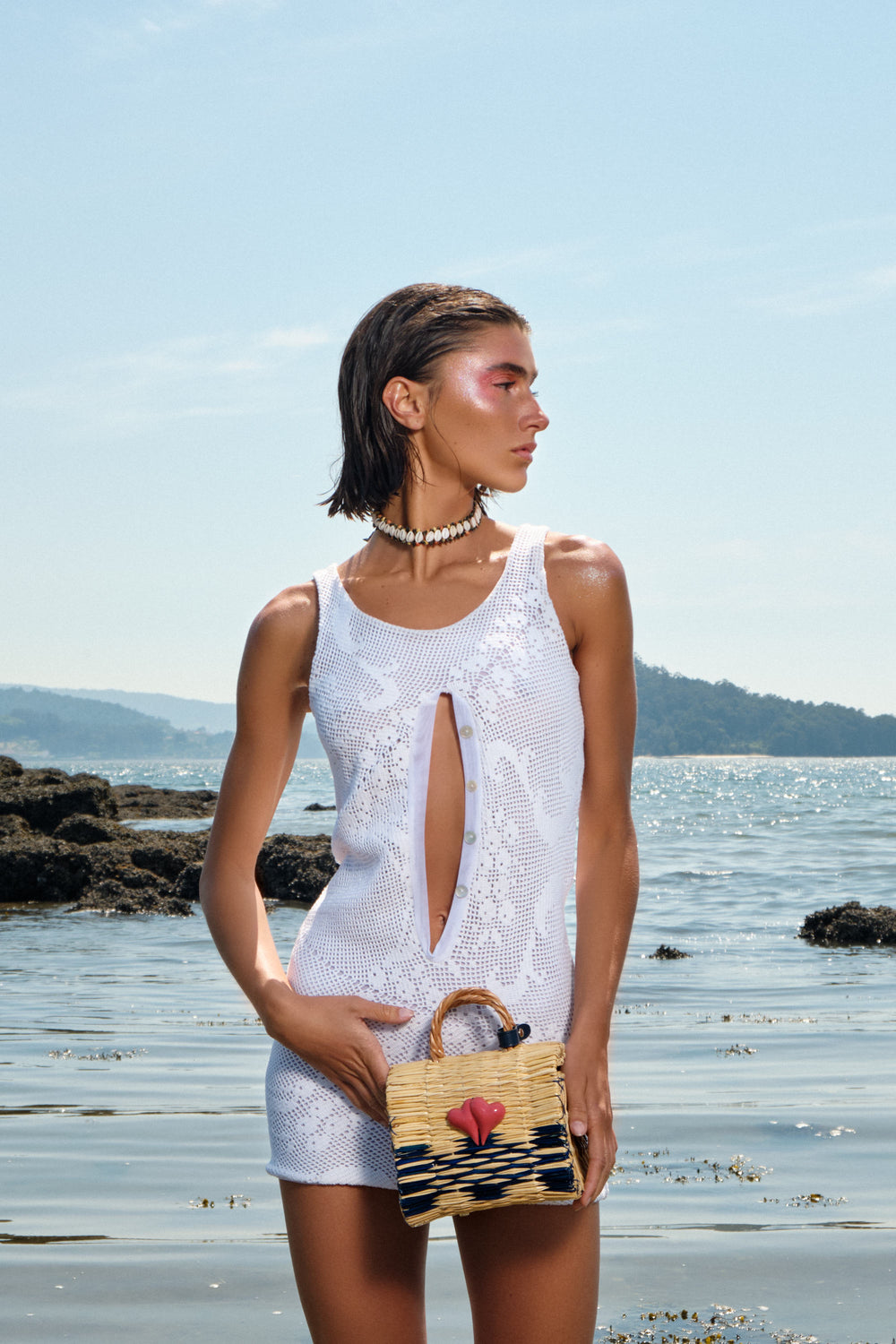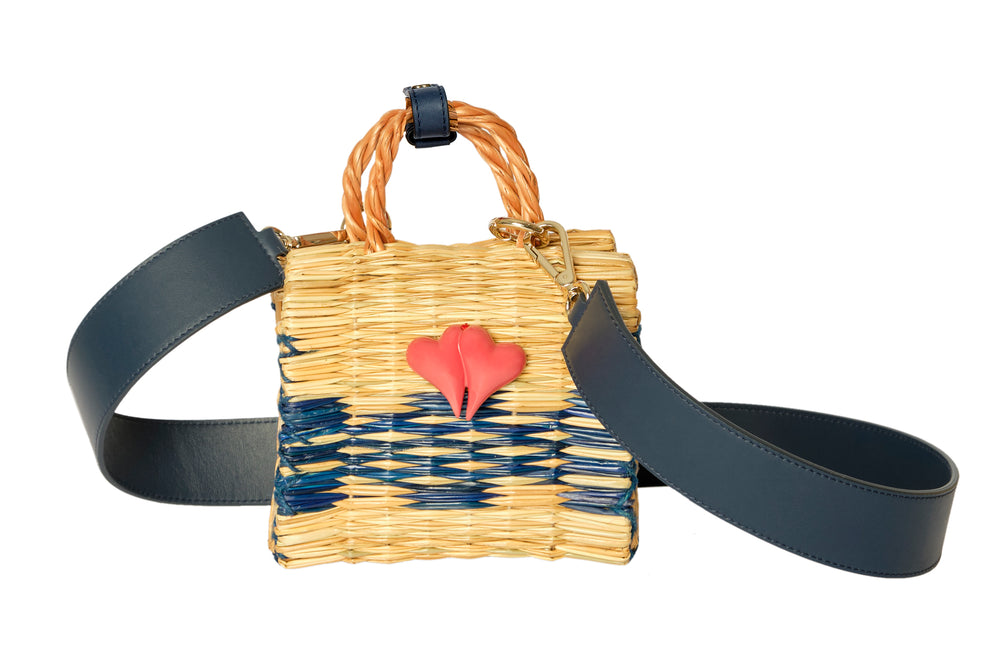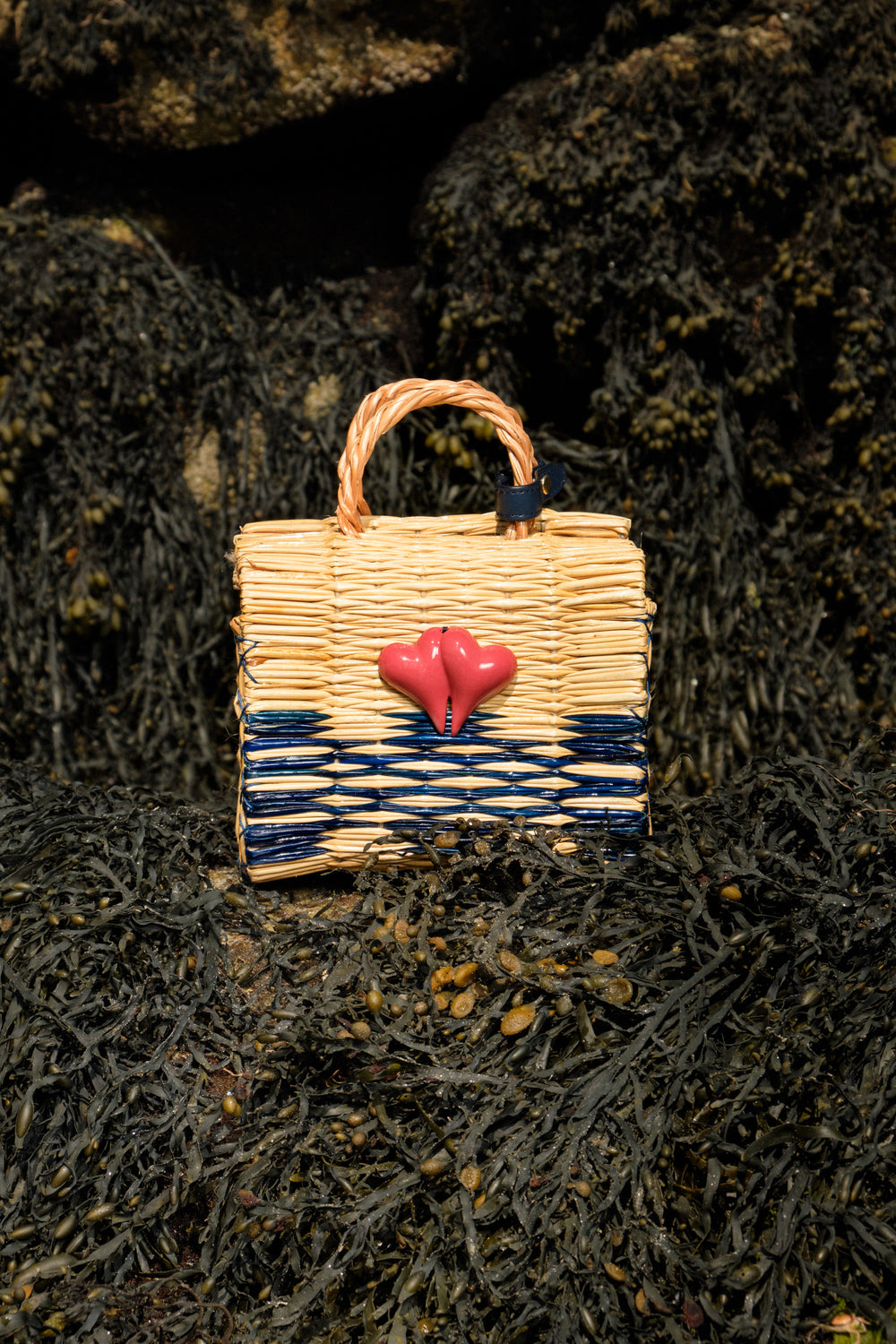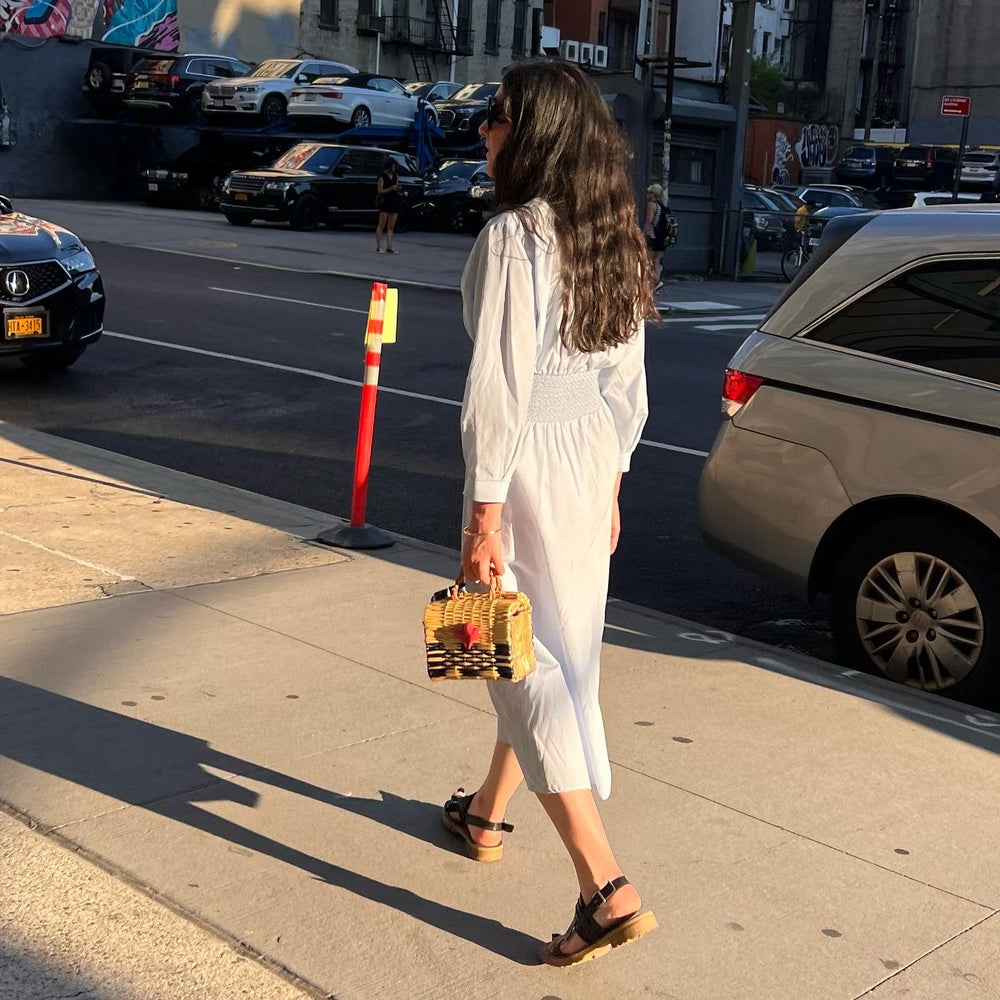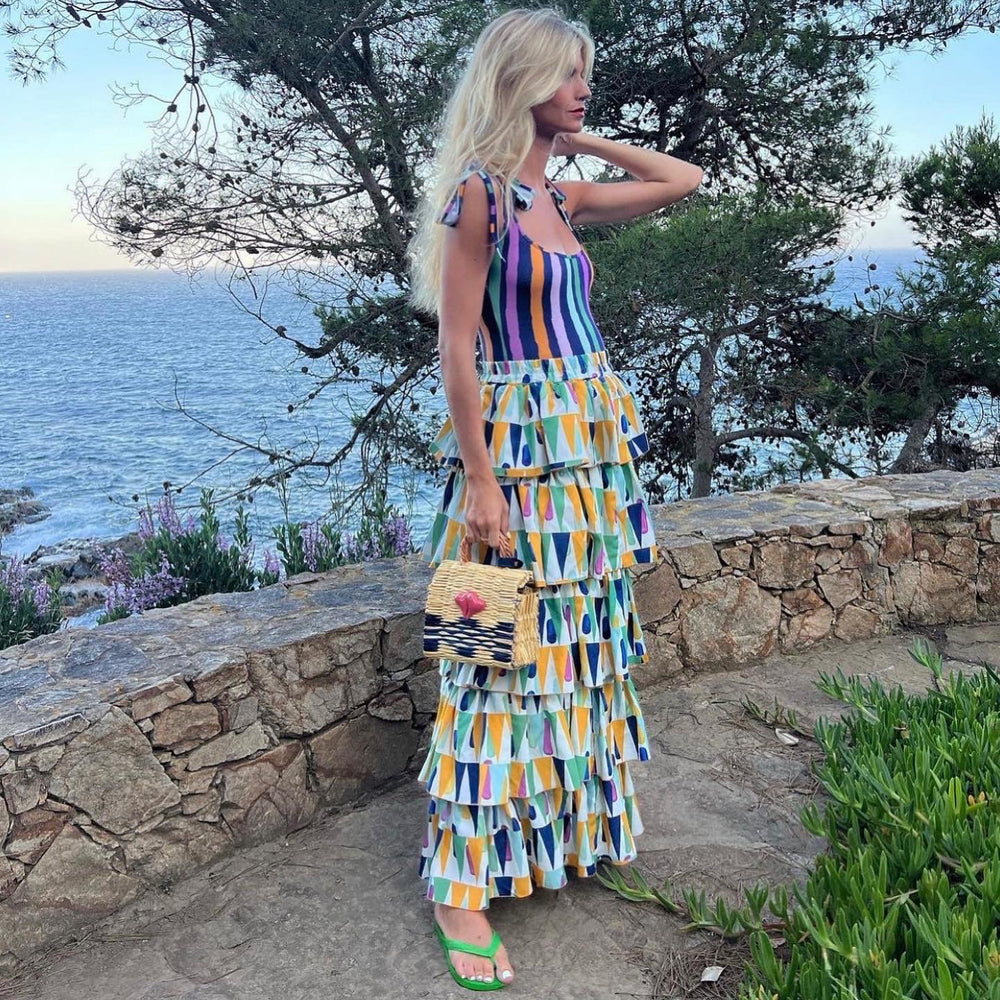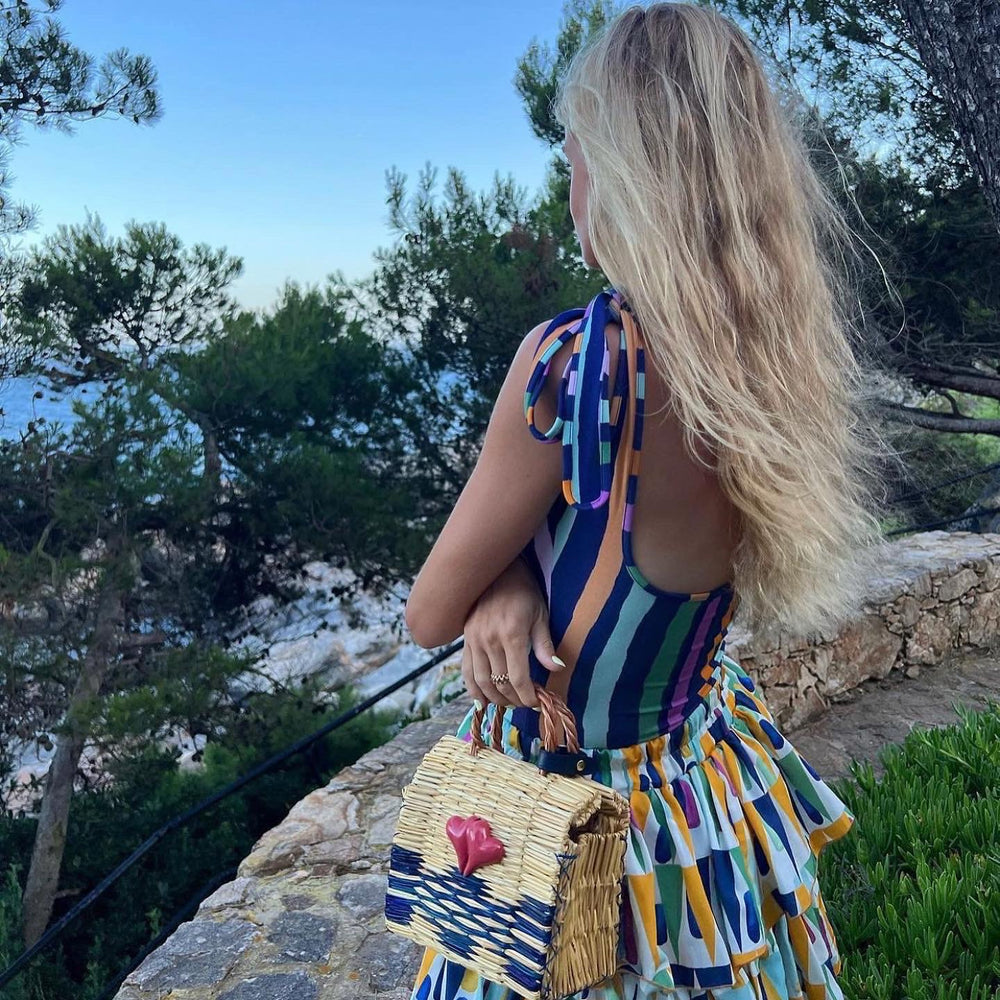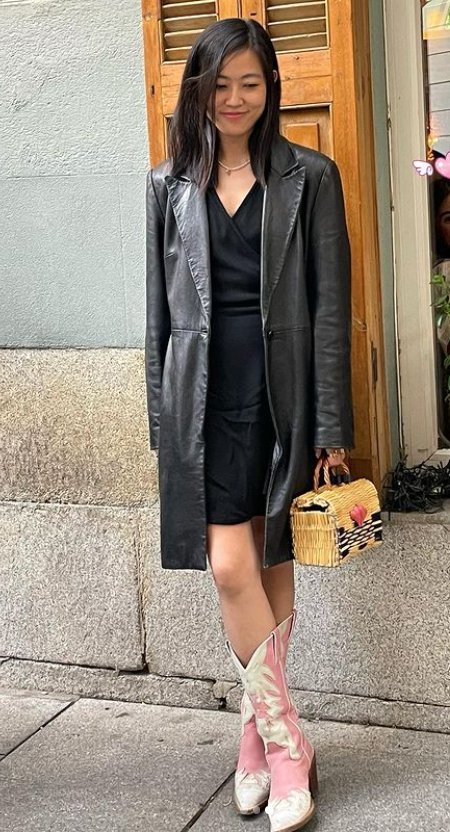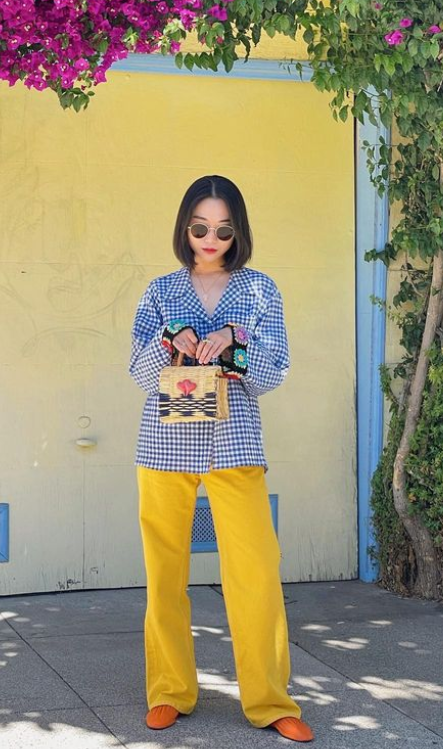 "Heimat Atlantica offers a collection of Basket bags that stand out among the rest"
VOGUE

"It takes 36 hours to make it but less than 10 seconds to fall in love with it"
GLAMOUR

"The Birkin of the basket bags"
WOMAN

"These chic bags come with A touch of magic"
Harpers Bazaar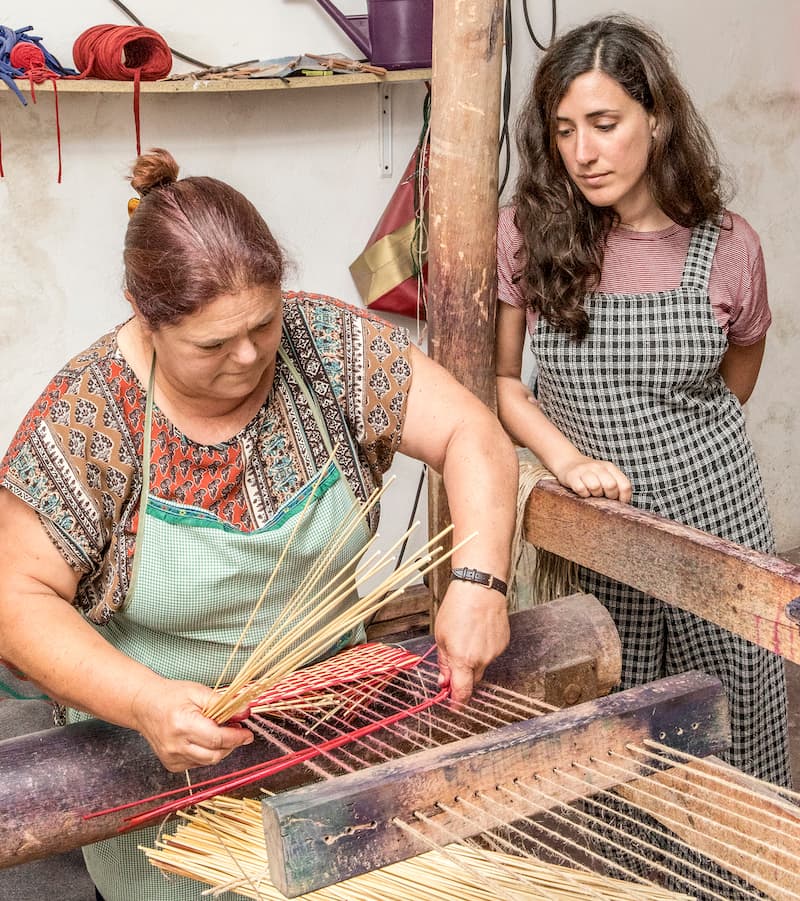 WHAT STAND FOR BEHIND YOUR PURCHASE
TRYNG TO INVENT WHILE SAVING WHAT IS GOOD AND BEAUTIFUL IN THE WORLD, TAKING AS THE STARTING POINT LOCAL TRADITIONS
My name is Montserrat, I founded HEIMAT ATLANTICA in 2016 when I was living in Paris. HEIMAT is a German word that denotes the special bond a human being has with their origins. After living abroad for more than 15 years, I felt a deep need of communicating about my local identity and share this incredible crafts with the world.

HEIMAT ATLANTICA is not just about creating a label, it is a project related with BEING AN ENTREPRENEUR: from my point of view, fashion must have a social & cultural responsability. Thus, HEIMAT ATLANTICA was born with the aim to PROTECT AND VALORIZE the beautiful popular crafts from the Atlantic coast, Spain and Portugal, working in a direct and closest way with the artisans in order to create a REAL VALUE for them.
With your purchase you are participating to the creation of a market for our crafts and giving value to the 36 hours that takes to make an Heimat bag.
Thank you for being part of my comunity and for helping me to achive my mission.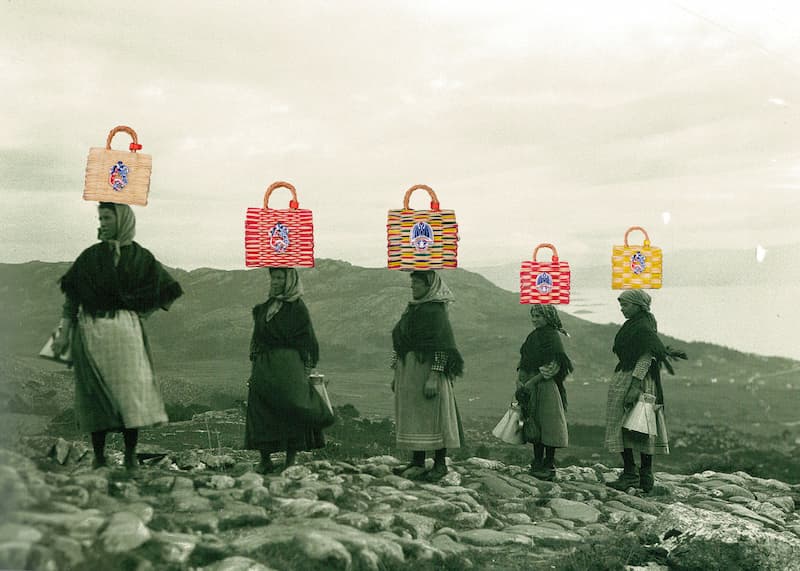 PURE LUCK, THE MAGIC OF OUR BAGS
THE BAG TO FIND LOVE
In 2016, I designed and made the bag for myself, it came up in a very intuitive way; I wanted a talisman to help me find TRUE LOVE and then people stopped me on the streets in Paris to ask where I had bought it.
The porcelain embellishments are lucky charms that serve different purposes: protection of happiness, material possessions, honor, love … In that sense whether you believe in Magic or not, these charms have a universal significance.